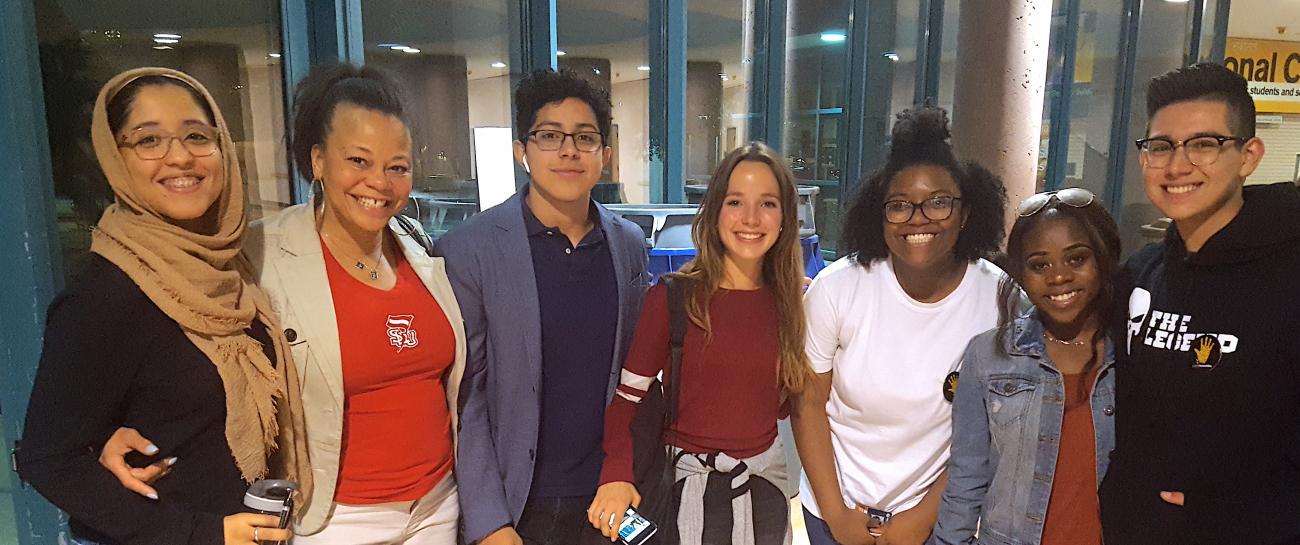 Student Opportunities
Be a part of Project Humanities
Undergraduate Research Ambassadors Program
Do you have a social justice research idea?
The Project Humanities Undergraduate Research Ambassadors Program provides an opportunity for students to complete a research-based applied project that considers a social justice issue under the direction of a faculty mentor Ambassadors receive a $2500 stipend at the completion of the program, and faculty mentors will receive a stipend of $1000 at the completion of the program.
Internships
Project Humanities welcomes high school and undergraduate students to participate in various aspects of our program activities, events, and research as an intern. Throughout the year, we seek students who demonstrate a commitment to Project Humanities and social justice issues, have the ability to work independently, and desire to participate in community building. Internship responsibilities vary and are mutually agreed upon. Our interns may choose from one of two tracks: Programs Intern or Homeless Outreach Intern.