Service Saturdays
detailed instructions
Please read and follow the instructions below for where to park and how to get to the service area. To receive your required parking code access, please email us in advance of your volunteer day.
Instructions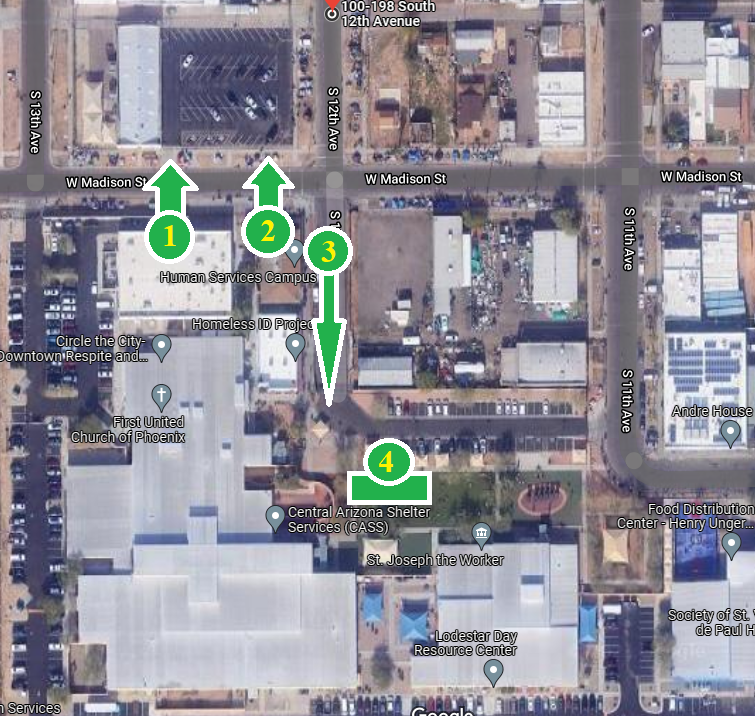 1. Arrive & Park
See arrow #1 on the map image.
The parking lot is located just North of the Human Services Campus Administrative Office located at 230 S. 12th Avenue, Phoenix 85007.
Park in the gated parking lots at the SE corner of 12th Ave and Madison.
The vehicle gate and keypad are at the SW corner of the parking lot. (Refer to arrow #1 on the map image.)
Enter the 4-digit code you received by email followed by the pound key (#).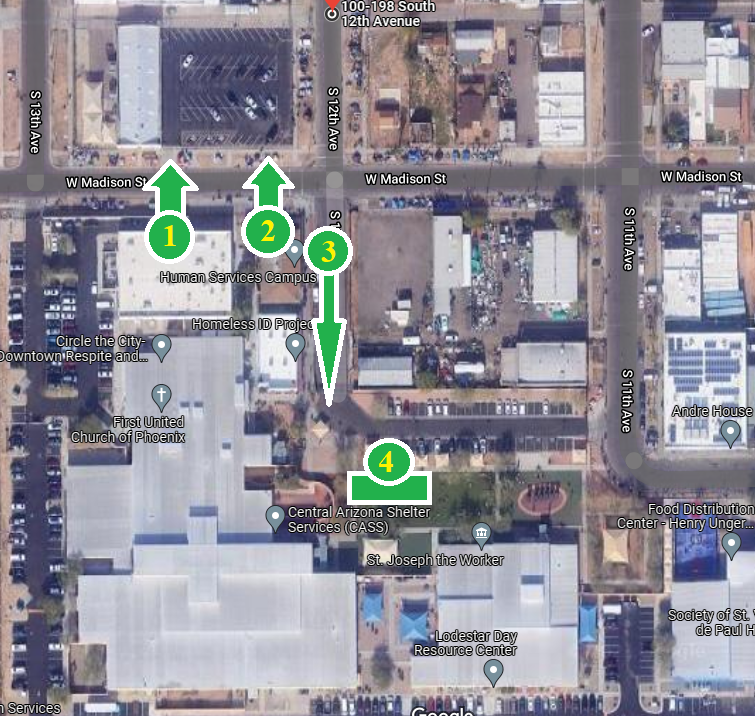 2. Exit Parking Lot through Pedestrian Gate
See arrow #2 on the map image.
After parking, walk out the pedestrian gate at the SE corner of the parking lot. This gate is unlocked.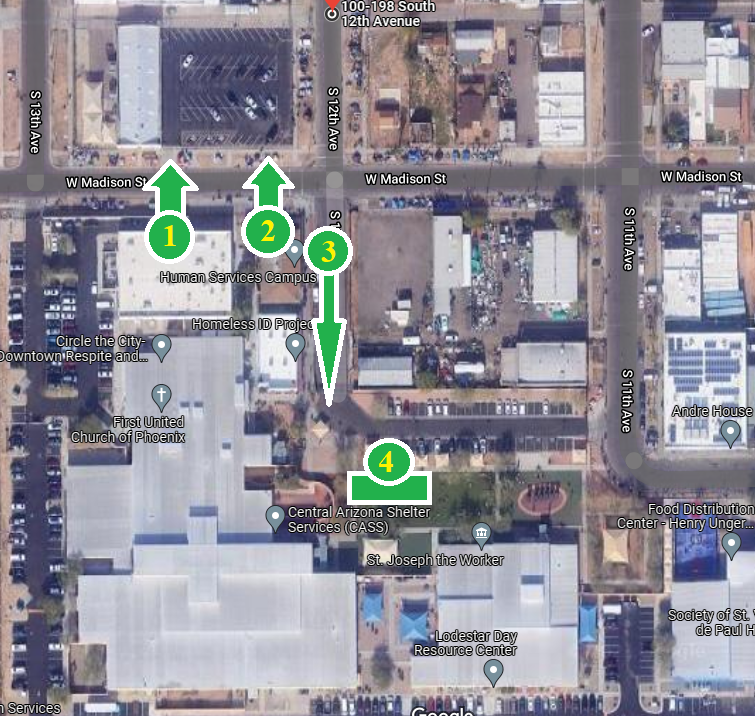 3. Walk to Volunteer Area
See arrow #3 on the map image.
Walk South on 12th Ave.
To your right, on the West side of 12th Ave, you will see a building "The Brian Garcia Welcome Center."
Just beyond the building, you will come upon a vehicle gate with a sign "Human Welcome Center." We are just beyond that gate!
To the far right of the vehicle gate, there is a pedestrian gate entrance. If it is open, go through that gate.
If the pedestrian entrance is not open, look for a security guard in front of the building. Let them know you are a volunteer with the Project Humanities program, and they should be able to help you get inside the gate.
If there is no security guard, go to the desk inside the "The Brian Garcia Welcome Center" building, and let them know you're a volunteer and need entry.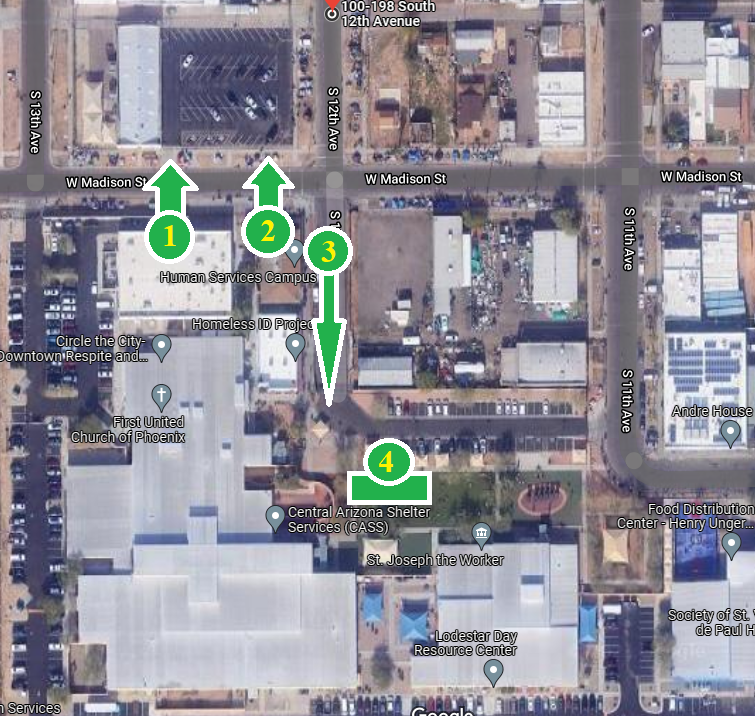 4. Volunteer Area
See rectangle #4 on the map image.
Once inside the gate, you should immediately find us in the grassy area of the CASS grounds.
Volunteers will be wearing "Project Humanities" shirts or button pins.
There is typically a pre-setup taking place just before the event, then an orientation at the beginning of the event. 
If you don't see an obvious place to jump in and help, or if you have any questions, seek out an experienced volunteer or Dr. Lester.