Our Project Humanities blog is the place to hear about upcoming and past events, news, and commentary from our team.

What is "Birth Justice"?
By Brekken Cogswell
April 10, 2023
Not all birthing experiences are created equal. This truth is painfully evident in the United States of America as this nation holds the worst maternal mortality rates for similarly wealthy nations.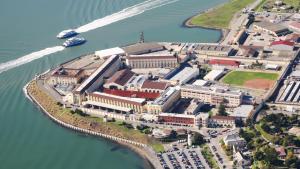 Failed by Our Justice System
By Alina Bozhko
April 4, 2023
A few years ago, when I had the opportunity to tour the Capitol building in Washington D.C., I witnessed a protester outside being slammed against a wall by a police officer. Despite the peaceful nature of the protest, he was detained by police and quickly restrained with a zip tie. The protest continued around him, but that moment remained imprinted in my mind.
Building Compassion for Inclusive Restrooms
By Rae Macias
March 13, 2023
About the Event: Restrooms are spaces where the most intimate actions take place–regular bodily functions, private conversations, emotional breakdowns, lonely lunches and in classic times, the cheeky smoke. Yet their designs are built to evade just that; they intend to make what's private, public.  
Unconscious Bias in Graphic Design
By Brekken Cogswell
March 3, 2023
At twelve years old, I was gifted my first sketchbook, four graphite pencils, and a moldable eraser. I spent that entire day drawing random household objects, beginning with the old wood furnace that heated my childhood home. Ten years later, I found myself employed with ASU Project Humanities as a graphic designer.
Project Humanities Homeless Outreach Intern: Why I Do It
By Santiago Griffin Todd
February 27, 2023
I began volunteering for Project Humanities' homeless outreach when I was in eighth grade. As I prepare to graduate from high school now, four years later, I am a very active intern and will continue during my upcoming college years at Arizona State University, commencing this fall 2023.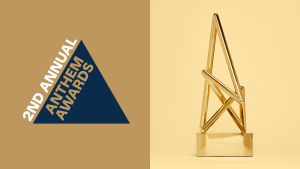 ASU Project Humanities wins Bronze at Prestigious Anthem Awards
By Brekken Cogswell
February 17, 2023
This year, ASU Project Humanities joins the ranks of Anthem Award winners alongside myriad impressive individuals and organizations such as Doctors Without Borders, Megan Rapinoe, It Gets Better Project, and Dr. Jane Goodall.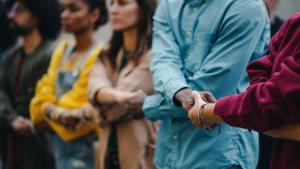 "Separate as the Fingers, Yet One as the Hand": Partnerships and Collaborations
By Brekken Cogswell
February 15, 2023
For the past 11 years, Project Humanities has partnered with hundreds of diverse organizations. We have partnered locally, nationally, and internationally, on myriad topics of cultural and social interest.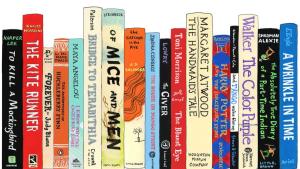 Ban Banning Books
By Alina Bozhko
January 31, 2023
Literature has always been a way for people to express their inner thoughts, new discoveries, and opinions on life. Through books, one can be transported into new worlds or learn about the world they already live in. For many, books are a comfort, as it allows them to feel more connected to humanity.