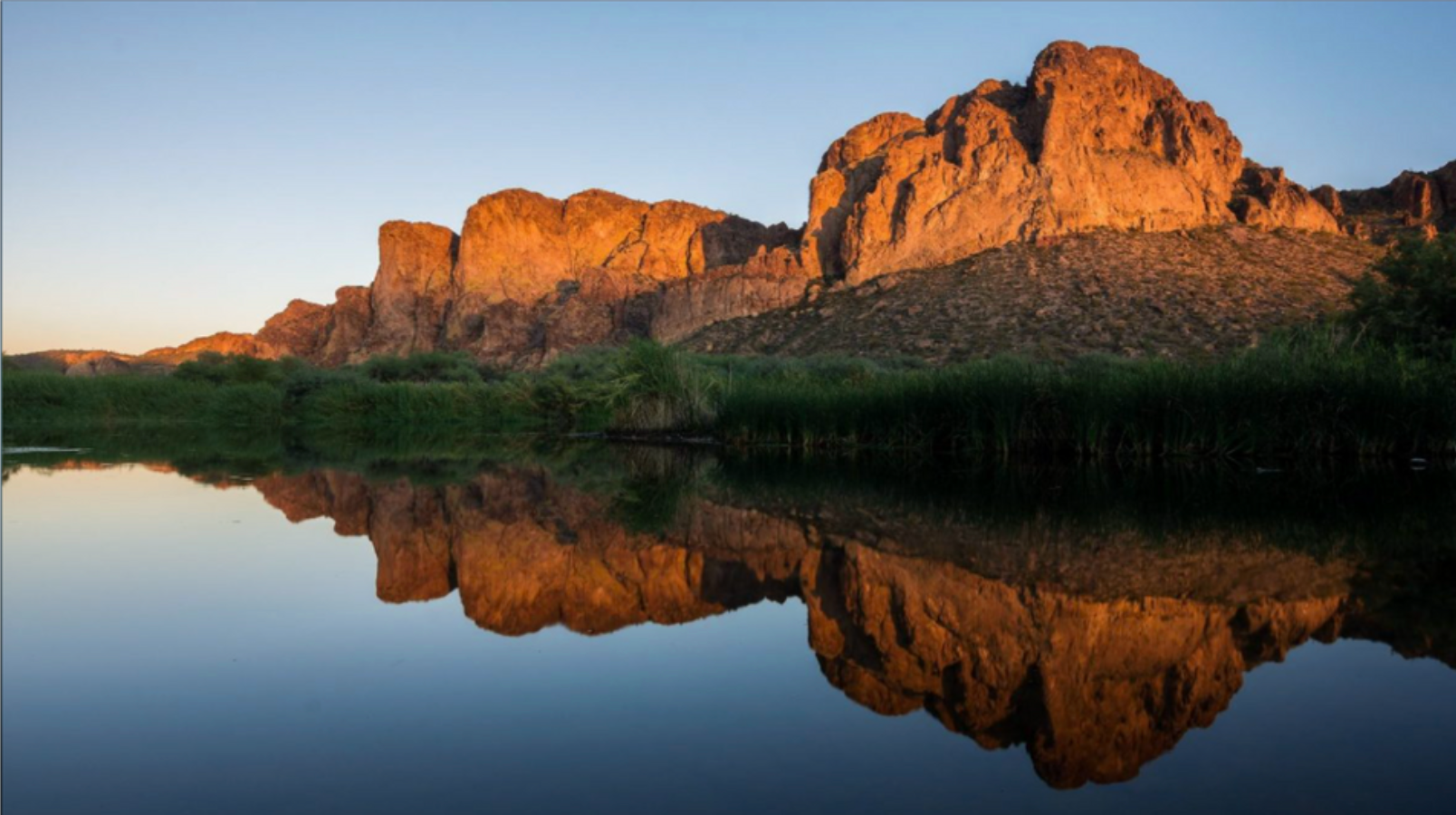 Land Acknowledgement
In honor of
first peoples

past, present, and future ...

Project Humanities acknowledges that our institution's Tempe campus, Arizona State University, is situated on the ancestral lands of Indigenous people past, present, and future. We thank and honor the Native American tribes and sovereign nations of the Salt River Valley—including the Akimel O'odham, Onk Akimel O'odham, and Piipaash nations—whose knowledge and stewardship of the land and waterways allow us to be here now. In addition, we honor all 23 tribes in Arizona and their continued and many contributions today:
Ak-Chin Indian Community
Cocopah Indian Tribe
Colorado River Indian Tribes*
Fort McDowell Yavapai Nation
Fort Mojave Indian Tribe*
Fort Yuma Quechan Tribe
Gila River Indian Community
Havasupai Tribe


Hia-Ced O'odham Tribe


Hopi Tribe
Hualapai Tribe
Kaibab Band of Paiute Indians
Navajo Nation*
Pascua Yaqui Tribe
Pueblo of Zuni
Salt River Pima-Maricopa Indian Community
San Carlos Apache Tribe
San Juan Southern Paiute Tribe
Tohono O'odham Nation
Tonto Apache Tribe
White Mountain Apache Tribe
Yavapai-Apache Tribe
Yavapai-Prescott Indian Tribe
*Reservation boundaries extend into neighboring states
ASU Indigenous Land Acknowledgement
This video is the result of the vision and guidance of the land recognition committee within ASU's Alliance of Indigenous Peoples, a student-led group that serves to represent and unify any and all self-identifying Indigenous voices at Arizona State University in an effort to ensure that all students are provided appropriate resources and support to develop into holistic Indigenous leaders.
Students featured in this video represent the tribal nations of the Salt River Pima Maricopa Indian Community, Gila River Indian Community, Tohono O'odham Nation, Hia-Ced O'odham Community, and the Pascua Yaqui Tribe.
Whose land are you on? Get to know the historical and modern Indigenous peoples of where you live and work via the Native Land map.
A Mountain & Hayden Butte Preserve
Hayden Butte Preserve near ASU's Tempe campus contains approximately 500 petroglyphs, or rock art images, that were made by the Hohokam between A.D. 750 and 1450. The Salt River Pima Maricopa Indian Community considers Hayden Butte to be a sacred place and a link to its ancestors.
Salt River Pima-Maricopa Indian Community
The Salt River Pima-Maricopa Indian Community is comprised of two distinct Native American tribes: the Onk Akimel O'odham (Pima) and the Xalychidom Piipaash (Maricopa). The center of our aboriginal territory is located in what is now called the Phoenix Valley, but our villages and farms previously occupied vast stretches of land along the Gila and Salt Rivers. Although we derive from two distinct cultures and languages, our two tribes have been allies for many generations and share many of the same values.
Tribes in Arizona
Ross-Blakely Law Library within ASU Sandra Day O'Connor College of Law provides a libguide (library guide) in Indian Law. The research guide is designed to assist attorneys and scholars in researching federal Indian law, tribal law, and international law related to Indigenous peoples. Click below to see the full list of federally-recognized Native American tribes located in Arizona and relevant, accompanying resources.
ASU Labriola National American Indian Data Center
International in scope, the Labriola National American Indian Data Center brings together the current and historical work of Indigenous authors across a multitude of disciplines. With an emphasis on language, government, education, tribal history, biography, religion and customs, the Labriola Center features thousands of books, journals, Native Nation newspapers and primary source materials, such as photographs, oral histories and manuscript collections.